☆Live in fashion

☆ wants these:
This is the coolest thing.. I want to wear this Givenchy headband right now and look intimidating.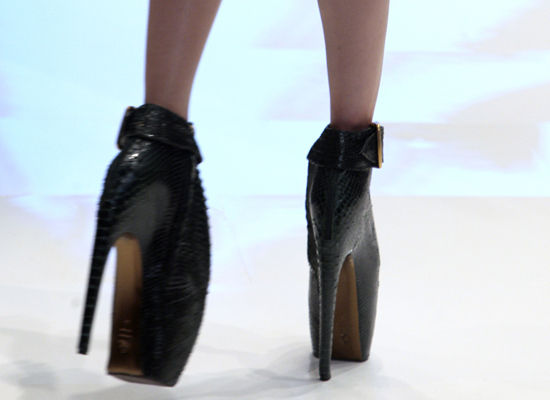 I don't think you can ACTUALLY buy these right now but I bet they will release them pretty soon due to.... recent events ( :[ ) Im sure they are close to impossible to wear - models left runway shows REFUSING to walk in them. Really? if models can't manage how are us mortals going to do it? (PS- Lady GaGa is not a mortal) How much are they anyway?
a winter bootie! Jeffrey Campbell, they are pretty cheap. Kick-ass sculptured studded heel, I love the open toe bootie trend! I saw these babies on The Blonde Salad blog, one of my favorite blogs, and fell in love, and of course I had to order a pair!
The cutouts are so sick! The whole thing is gorgeously sophisticated-summer. Like the skirt, but would probably take the bubble-ness out... and change the color of the middle applique. Oh, this is Sass & Bide by the way.