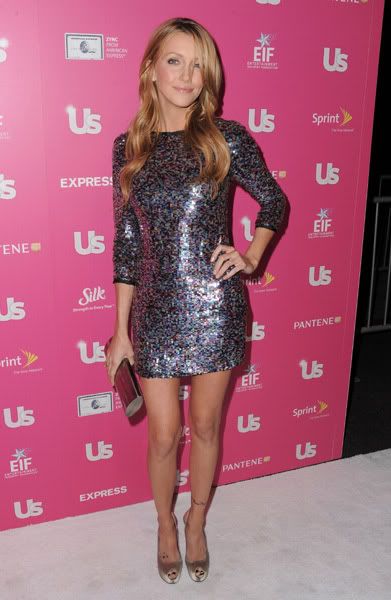 Most people know her from Gossip Girl, as the bitch who tried to ruin Serena as revenge for sending her brother to jail. I think we're supposed to hate her but she is my idol. She never gives up, and she is an evil genius. Okay, trying to kill Serena was too much, but getting her mom to pay her off for something she knew was false? Brilliant.
Not that I'd ever do any of the things she did, but I just think that she is so smart and always knows what to do or say when confronted with what she did.
She's been in quite a few other things though, but she has always been the one you just can't remember where you've seen her before. Last year she was on the remake of Melrose Place. She played Amanda in Taken. She was in When a Stranger calls and 7th Heaven.
but who wasn't on 7th Heaven at some point?
What I remember her for was dating Jesse McCartney back when he was the Justin Beiber of my tween years. I used to have posters and everything, and always was jealous of Katie for being his girlfriend. She pulls off upper east sider really well.