This year's annual Met Gala was hosted on May 3, 2010 by the best of fashion: Vogue's Anna Wintour and Gap's Patrick Robinson...Oprah was there to. This years Costume Institute Gala was a party for the opening of the newest fashion exhibit American Woman: Fashioning a National Identity which is open through the summer to the public.
The night was attended by more A-list Hollywood stars than ever with tons of fashion norms like Jessica Stam, Giesel Buncham, the Olsens, and Grace Coddingham as well as some unexpected attendees. There were a ton of people who I would never expect to have ever attended anything hosted by Anna Wintour and her Voguettes, like Taylor Swift (who I had just seen preform live the night before), Katty Perry (at least she wasn't wearing fruit), and newly engaged Kristen Bell. Also something else that I never expected was Anna asking Lady GaGa to preform, which she did fabulously.
As Conde Nast has been financially hurt due to the recession they are forced to cut back on things that aren't direly needed to the companies standard survival (like company cars for all of their top employees) they couldn't afford to sponser the Gala all by themselves which is where Gap came in. In addition to all the publicity they are getting by having their names on the posters they also had special designer collaborations on some of the dresses which were designed specifically for the night. Those gowns which were designed by previous Vogue/Fashion Fund winners will be displayed at Gap's Fifth Avenue location and available to the highest bidder.
The fashion of the night in general was all very pretty, there weren't too many faux-pas as previous years but there weren't very many risks. Mostly people played it safe in long sparkly ball gowns in nude colors like beige, black and white save for a few colors here and there (including on Queen Anna herself). It was all very elegant, even Katty Perry's light up dress looked VOGUE worthy when she was unplugged. The night for sure foreshadows what to come in the next few seasons fashion-wise.
Fashion crowd favorite, Sarah Jessica Parker in an age-appropriate Halson goddess gown
Andy Sachs (as she will forever be known in my mind) finally made the right choices and ended up with an invitation from the real life Miranda to the most exclusive part of the year. Despite what you might think with all those cheap looking prom dresses in the background in a few of these pictures.
Anne Hathaway in a Valentino gown, its gorgeous but I have seen this before on Taylor Swift!
Blake Lively in Marcasa. I am sure this would look ridiculous on anyone other than her.
Diane Kruger in Calvin Klein.
I get the whole dramatic minimalist thing by you really should have added a necklace, preferably Chanel, you always seem so comfortable in anything made by Karl.
Zoe Saldana looking ever so sophisticated, showing how Calvin Klein should be done.
Emma Watson looking as fresh faced as ever while showing her support for Burberry.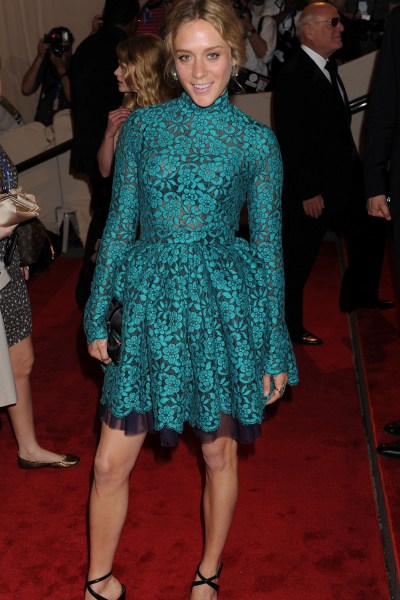 Chloe Sevigny looking downtown-vintage-chic and amazing in a jewel tones dress by her (and my) usual favorite, Proenza Schouler. She was one of the only woman of the night to not wear a floor lenght gown which I love about her, its like she doesn't even know she was older than half the people there.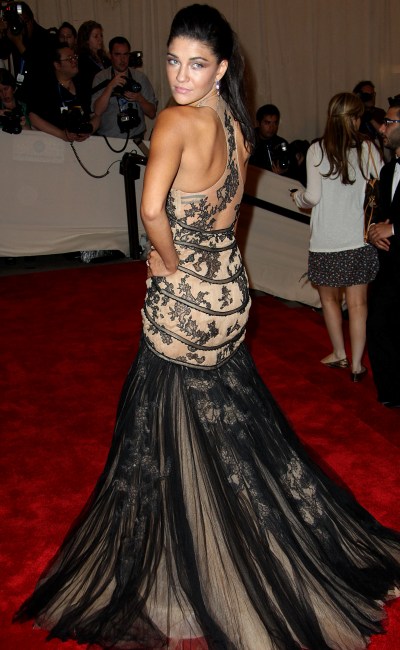 Jessica Szohr in what could have been a beautiful dress if only they had choosen a different fabric. Why is it that Versace always has some of the greatest collections on the runway but when it comes to thr red carpet, all their recent gowns have looked a little... trashy?
Dree Hemingway in Italo Zucchelli dress/blazer. I love this look because she just seems to give off this 'cool girl in menswear but its really an overly feminine dress' vibe. She showed just the right amount of skin (with the huge back cutout the front of the gown was very conservative) for a classy gathering like this one. The only problem I have with this dress is the way the lights shine of the bottom fabric make it look a little cheap.
Chanel Iman looking very sophisticated and young in a sequined jumpsuit by Michael Kors. The low neckline and harem pants were a risky choice for a 20-year old but she obviously pulled it off very nicely.